Today's the big day, James. Are you ready to be tied to the Futures united with your beloved partner?
James: Yes! It seems like just yesterday I met her.
It was yesterday.
This apparently does not bother James. He seems more interested in staring out the window than anything else.
James, don't you ever get bored? 
James: You can tell I'm entertained because I'm thinking about a pair of glasses with a fake nose and mustache.
Indeed.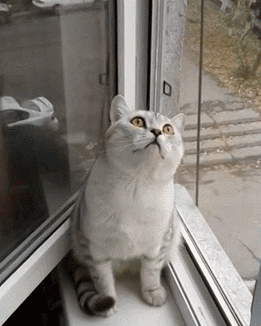 The happy couple tackle their wedding morning in different ways. 
James chooses to avoid the perfectly good kitchen table an instead takes a seat at one of the two randomly placed yellow chairs to enjoy his salad. 
Eleven finds her way to the tub. The Windsors have their graveyards and the Futures have their tubs, I suppose.
Eleven and James have almost no friends, so I took the liberty of inviting every single person they had ever even seen.
Julio: I'm here to celebrate the wedding of my dear friend — uh — which one am I remotely connected to again?
I think Eleven saw you across the lot once.
Julio: Ah, yes, my lifelong friend Eleven! Now, I was told there'd be free food — where is it?
Sorry, bub. No food here.
Julio: But –
MOVING ON.
The second guest has arrived! She looks very pleased to be here.
Lissa: I'm here to track down the jerk copying my style.
Your – oh. The pants.
Eleven: Is she here? The no good copier? I INVITED HER HERE FOR A DUEL TO THE DEATH. Winner gets to wear the pants.
And live, apparently.
Eleven: Yes, I suppose that as well.
The soon to be married man takes a pause to contemplate his existence. The brooding trait, while interesting, results in many, many hours spent staring at nothing.
Come on, man. Do you even have a job?
James: No 😀 I'm a free spirit.
Well, that will soon change.
James: What.
Ah, yes, these are perfect thoughts to be having on one's wedding day.
James: If I stay, I'll have to work. If I leave, I'll leave my beloved soulmate behind…oh, woe is me.
Ignore Eleven's ugly shoe. My game crashes if I enter create a style too many times, and I was too lazy to go through the trouble of customizing her wedding out –
Eleven: what was that?
Oh, nothing! I was just discussing the amount of time and effort I spent in carefully designing your outfit for your big day. 
Eleven: This is it, James. There's no going back after this. We're bound together forever, you and I.
Well, there is the option of divorce, you know.
James: There is??
Eleven: FOREVER, JAMES.
Let's also take this opportunity to marvel at Eleven's cheekbones. These children are going to have some interesting features, that's for sure. 
Aw, look at them kiss-
WHO IS THAT.
Oh, right. I deleted more of my custom content, which resulted in Adrian becoming a depthless black blob for the second time this legacy.
Er — sorry about that, Adrian.
Adrian: O_O
Look how cute the happy couple is!
James: You haven't shown my face at all — how do you know I'm happy?
Well, Eleven's happy, at least.
James: But what about meee-
OH, look, Adrian has features again! I gave him another random skin tone that semi-ish-sort-of-kind-of matched his old one.
And, oh yeah, speaking of style copying — Nancy showed up in the same outfit as Eleven.
Eleven: I'm going to be an only child soon.

---
Eleven heads off to work for the very first time the next day and spots a very pregnant woman.
Eleven: I am so glad I don't look like her. That shirt is hideous! Besides, I can't be having children now. I've only just begun my career, and —
*cue zooming in and magical changing of clothes*
Eleven: I am not pleased.
Points: -25