Oh, lookee here. Either Eleven's magically shrunk significantly or…
Eleven: MARRIAGE. You. Me. Let's go.
Eleven's a fast mover. Also, I'm very, very impatient, and my other legacy doesn't allow for these things.
As a fun fact, they are outside because James kicked Eleven out for using the shower. Eleven, I don't think he'll accept your proposal — he won't even let you stay in his house. Why would he marry –
I love the Sims. 
Eleven: Finally! An excuse to move out.
In our defense, the houseboat was very, very slow. And small. 
Eleven: Should I say bye to my sister? Nah.
Nancy: My limbs are so long now.
Yes, that's what happens when you miraculously transform from a teenager to young adult. This is backed up by science, of course. 
I had Eleven take Toothless with her because, well, look at that adorably evil squishy face.
Eleven: Why, thank you.
No, not you. The cat.
Eleven: 😡
I moved them into an appropriately bright house. It's actually pretty small — this photo was very purposefully taken from a lower angle to make it look bigger. Hey, I watch House Hunters — I am thus officially certified in all real estate shenanigans.
Toothless is still cute. 
James waltzes in wearing a thick wool scarf and blazer. James, are you not hot?
James: *smirks*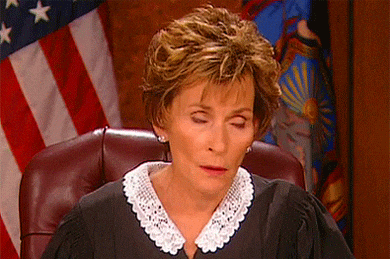 There isn't much to do in the house, so James spends a lot of his time staring out of the window.
James: I had such a nice house before. It had fancy blue tile and everything.
In the sad hope that I could get James to at least pursue some self improvement, I sent them both to the library. 
Fun fact: in all my time playing Lucky Palms, this is the first time I've seen the library…which probably tells you a bit about how often I keep my sims in their homes. Oops. James's expression matches mine, though; the library is beautiful! It might be my favorite one. 
Success! Okay, so James is reading a romance novel, but, hey, at least it's better than staring out the window! Also, he autonomously chose to sit next to Eleven ❤
James: She is my fiancé.
You've only known her for 8 hours, man. Just wait for it.
James: 😯
Despite the fact that neither Eleven nor James is a celebrity, the paparazzi manage to find them anyways.
Paparazzi: I make it a habit to take photos of any potential future celebrities. This guy looks pretty oblivious and, with those genes, that woman has to be a legacy participant. They'll be celebrities in no time.
…
That's…kind of smart.
Eleven: Why do I feel like vomiting? I do not vomit.
Oops.
Eleven magically produces a change of clothes from her nonexistent pockets, changes into her everyday wear, and takes a limo home. 
You have no money and you have 0 celebrity stars. How in Plumbob's name do you have a limo?? 
Eleven: I live the high life.
Sims look so contemplative when they're in the car. Eleven could be pondering the mysteries of the universe right now.
Eleven: Maybe eating raw onion will prevent me from vomiting…or garlic? Potatoes?
Mysteries of the universe, indeed.
---
James makes the oddest faces while he sleeps. It is delightful. And concerning…but mostly delightful.
James, I think your jaw might be dislocated.
As a side note, Eleven's face reflected in the green plumb looks terrifying. 
❤
Points: -25