Uh oh. We all know what those flashing lights mean. I've actually never interacted much with aliens in game, and I'd love to have something happen…but every time these lights appear, nothing really happens.
After a few minutes, an alien appeared, stood there for several hours, and then left. Really riveting stuff.
I still have yet to explore the alien side of sims. I'll have to add that to my to do list — that and plant sims…and the singer career…and a plethora of other smaller things. I tend to gravitate towards the same things when playing! 
Eleven was summoned, but somehow, instead of going towards the lights, she just stood outside the port.
Nugget: is our home really a boat? but i hate water! D:<
In a second bizarre occurence, a police car appeared also presumably to get Eleven (for standing two feet away from our lot??) but Eleven ran inside before he could nab her.
Police officer: I almost had her, too!
Eleven decided to express her teenage angst in front to the mirror.
Eleven: I have no mother or brother now 😦
For unknown reasons, right??
Eleven: For now. I'm investigating.
Oh. Um. Let's see what your sister's up to!
Ah, well, at least blindly watching the TV means she's too distracted to even consider her mother and brother's mysterious disappearance.
Nancy: What was that?
Nothing, nothing. Go back to learning how to make recipes you'll never attempt (side note: does anyone else do this? Because I do)
Toothless continues to be cute. Side note: I've realized Toothless is actually named French Fry in my game. This happens a lot, as I'm usually too lazy to rename my sims' names in game (also because my game crashes if I fiddle around too much with the characters). Oops.
This feels uncomfortable and reminds me that a home move should happen soon. That, and the following: 
Before the school day began,  Eleven wanted to take the houseboat out for a spin. Some teenagers like to borrow the family car for this purpose. Eleven thinks big. 
She drives fast. Benefit of not owning a houseboat: teenagers cannot commandeer your house.
When the school bus came, Eleven helpfully decided to park the house in the middle of a nowhere. Thanks, Eleven. 
It always amuses me that the buses are so empty. Do the other children pop into existence at the school?
Eleven: They all get to drive their houseboats to school. I don't see why I can't. 😦
No. Just no. 
Aw. Adrian does look lonely in that big bed. I don't think he's realized yet that his daughter has driven the house miles away from their port.
As another side note, it is so, so difficult not to motherlode this game up. I desperately want to redecorate, but the family currently has 100 simoleons, which is enough to buy maybe 0.5 things.
I do love neat sims, though. 
Good morning, Adrian! Why the sour face?
Adrian: Where is my wife??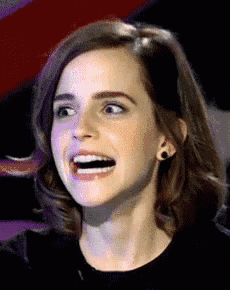 Um.
At least he's easily distracted. 
Somehow, even though the houseboat is parked miles away from the closest port, the newspaper delivery boy still manages to find the Future household.
Thank you, child, for adding to the pile of rotting papers. 
That's some work ethic.
Well, at least no points were lost in this chapter! Until next time 🙂
Points: -25